Product Successfully Added To Cart
Grade 2 book: 'a' - 4 in a row
Grade 2 book: 'a' - 4 in a row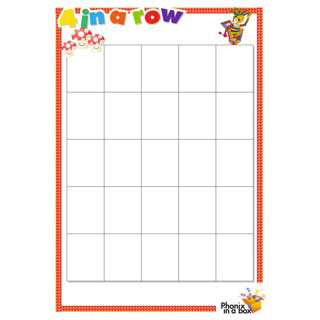 This is a sample format. The game has pre-printed 'a' words from the spelling lists in the Grade 2 phonic workbook.
What you need: 10 counters in the same colour per player.
How to play: Players take turns to choose a word, read it aloud and place a counter over the word. The aim of the game is to achieve 4 counters in a row (horizontally, vertically or diagonally). Be careful to watch your partner and try to block his/her row.
Language: English
Grades: Grade 2,
R 20.00
Other products for Grade 2